We use them to order food delivery, listen to music, and communicate in every way imaginable. The expansion of applications seems to be projected to infinity, and La Plata has its own "big bang" of creativity and ingenuity that is worth discovering.

We share with you a part of Cecilia Famá's note for the "Vivir Bien" section of Diario El Día that mentions the work we have been doing for years in relation to apps.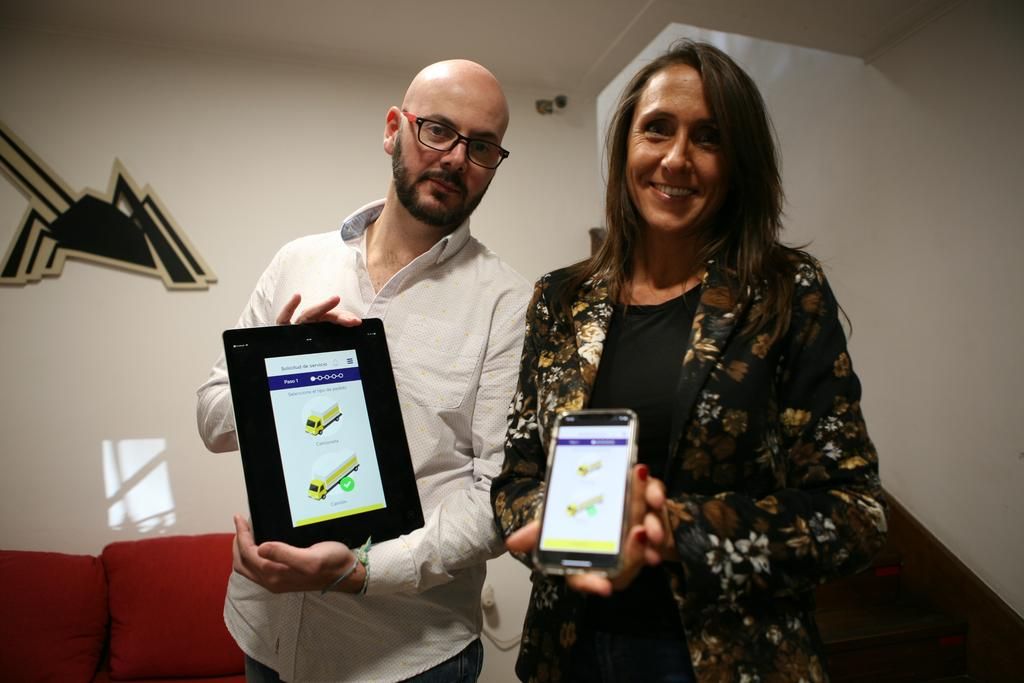 Maximiliano Bidart and Ana Paula Sabelli, from QKStudio, have already created numerous apps and have received awards for some of them. The one they developed for the San Miguel City Council, in 2015, won that year's Sadosky award for the "Best IT Solution"at the national level. It has multiple municipal services and it continues to be updated: now you can request shifts in community hospitals, for example. But the biggest prize for these computer programmers is that users choose their tools for their usefulness. And overcome the challenges that new customers put on them. They also developed the app for the Vicente López City Council and today they are working on a macro project: the application of an electronic payments company.

Among its portfolio of applications, there is also that of a freight company from La Plata -from which you can order a truck or van, order the baskets, leave the shipment scheduled and activate an alarm if it is an emergency transfer- and that of the Platense Society of Anesthesiology, which has made them venture into an unknown medical world and from which they have contributed, with their digital media, the possibility that anonymously professionals leave established, internally, information on specific cases. It also has a chat channel and administrative matters are handled from there, including billing.

"Since 2014 we make apps. We are convinced that they solve a lot of things for you. We live full, and applications save a lot of time. In fact, I'm sure people leave them installed if they fix something for them, if they don't remove them after a few days. That is why we work on that, on creating solutions ", says Maximiliano, who is also co-creator of the Rural Canal app, in which" what works the most are the auctions and rural notices for the sale of harvesters, machinery, lots … ".

"We have already asked for a car without spending on a call, food without leaving the house or using anything other than the cell phone. We see all the time this technological evolution in which we are all updating all the time and of which apps are great tools ", complete Maxi and Ana, who have been partners for twelve years and have attended this change in paradigm of smartphones and their functionalities.
Source: El Día newspaper